Do you love plushies, cute keyrings,  purses and adorable stationery? If yes, then you will love these Kawaii brands.  All the following brands from Japan take cute to a new level :
AMUSE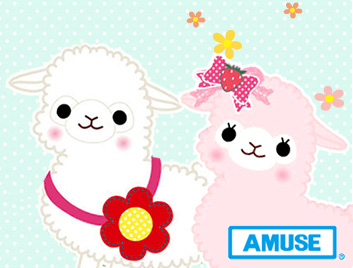 AMUSE  make products for the UFO Arcade Catcher market in Japan. And if you are wondering what a UFO Arcade Catcher is? It's those tempting machines in Arcades where you try to pick up a prize using a remote controlled claw. But unlike the contents of these machines in Europe and the USA  their products are super cute and also rare outside Japan.
Our favourite AMUSE must-have items are the cuddly Alpacas called 'Alpacasso' but they also offer unique plush characters including 'Hamsters' , 'Pups', 'Cats' and many others. So if you are looking for something a little different.  Then super cute animal plushies, plush keyrings and plush charms from AMUSE are for you. I guarantee you will love them. Japanese UFO catcher products are lovely high quality. And plushies from AMUSE have some of the softest fur of all the brands.
Kawaii Unicorn sells genuine AMUSE products that have been sourced direct from Asian stockists.
View the Kawaii Unicorn AMUSE range
SANRIO
Started in 1960 Japan, Sanrio is a hugely influential Kawaii brand.  Sanrio brought us Hello Kitty in 1970 and this character alone has done more to spread Kawaii Japanese culture than anything else.  Hello Kitty has been with us so long she's also retro, popular across the generations and an ideal way to cheer someone up – you can't help smiling at Sanrio characters.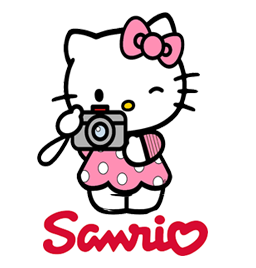 Sanrio sells and licenses products branded with over 400 cute characters.  Sanrio specialises in creating plush, accessories and stationery. And the most popular Sanrio characters are:
Kuromi – My Melody's rival. She is a white rabbit-like creature wearing a black jester's hat with a pink skull image on the front
Kawaii Unicorn sells authentic Sanrio merchandise
SAN-X
Started in 1923 Japan, San-X sell super cute character merchandise including Plushies, Accessories and Stationery. San-X has created hugely popular characters including: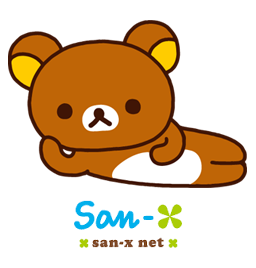 With product names that are steeped in Japanese culture, getting your hands on items from this brand will give you access to a leader in kawaii merchandise.
Kawaii Unicorn sells adorable San-X characters
IWAKO
Iwako started fifty years ago in Japan. Their erasers are fun, practical and are guaranteed to bring a smile to your face. Play, collect or use them, Iwako erasers can be pulled apart and rebuilt like 3D puzzles, but function like real erasers. These can make school work, office tasks and of course, home administration just that bit more fun. There is a such large range you'll never collect them all!
Iwako creates every eraser imaginable from hamburgers to dinosaurs and they're all really cute.
Kawaii Unicorn sells authentic IWAKO erasers
More to explore
There are absolutely thousands of Kawaii brands. Have fun exploring them and I hope you find some time to browse kawaiiunicorn.com